Our Church & Community


Quick Facts about Cumberland, MD and surrounding region (Zip Code 21502)

Population – 42,716
Median Income – $37,788. The cost of living is 23.2% lower than the U.S Average
Median Age – 42.50
Median Home Price – $84,800
Comfort Index (Climate) – 7.1/10
---
Cumberland has a history as a transportation center and gateway to the west. Originally, the Chesapeake and Ohio Canal met toll roads to the west there. Later came the railroads and the historic National Road—now U.S. 40. Cumberland is still a railroad town, with almost 1000 employed by CSX, but that figure has declined significantly over the decades.
Today the town has a small manufacturing base, some call centers and a strong tourist economy, but employment trends are weak. There is a lot of historic interest in the old downtown, and it has been preserved and rehabilitated into a destination area. The low cost of living, quiet mountain setting with abundant outdoor recreational opportunities, and beautiful fall seasons are the area's main draws.
Cumberland is in a small valley at a bend in the Potomac River, surrounded by deciduous forest and the 3,000 feet-high Appalachian Mountains. Summers are calm, warm, and humid with occasional thundershowers. The mountains moderate winter storms, but periods of cold and snow with occasional freezing rain occur annually. Warm moist southerly air frequently meets cooler, drier northern air, creating periods of extended precipitation. First freeze is late October, last is early April.
| | | | |
| --- | --- | --- | --- |
| Cost of Living | Cumberland | Maryland | USA |
| Overall | 76.8 | 113 | 100 |
| Grocery | 101.10 | 105.2 | 100 |
| Health | 115.3 | 89.1 | 100 |
| Housing | 36.7 | 127.2 | 100 |
| Median Home Cost | $,84,800 | $294,100 | $231,200 |
| Utilities | 96.6 | 105.6 | 100 |
| Transportation | 79.7 | 119.3 | 100 |
| Miscellaneous | 94.3 | 104.9 | 10 |
Pros

-Cost of living
-Attractive setting
-Nearby mountains
Information Via https://www.bestplaces.net/zip-code/maryland/cumberland/21502
---
Education

---
Arts and Entertainment

---
Recreation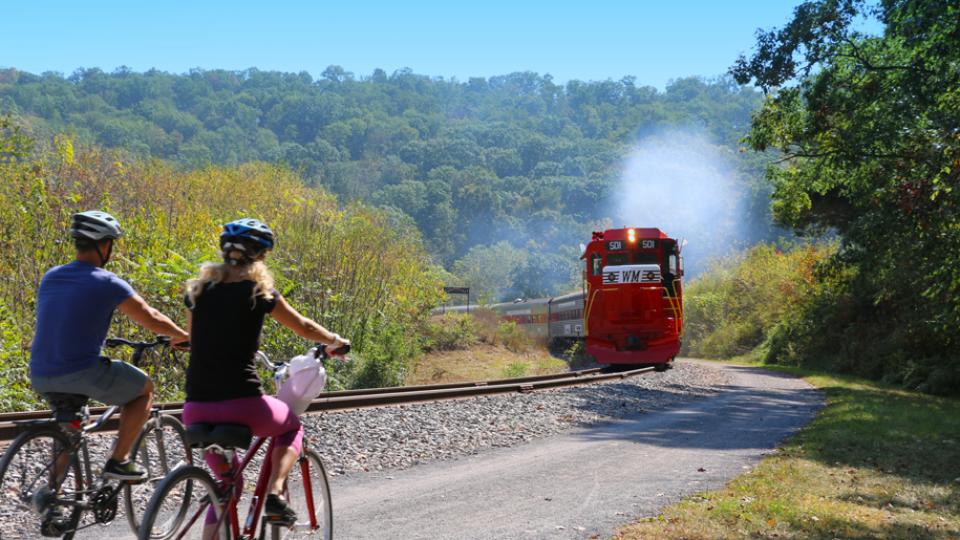 Rocky Gap State Park
https://dnr.maryland.gov/publiclands/pages/western/rockygap.aspx
Lonaconing Iron Furnace
---
Additional Links

Updated 8/5/20